Lixson Cyriac, Psychotherapist

If you have never been to counselling, the first step could be daunting.
It is normal to feel that way.
I usually use the first one or two sessions, to talk about the concerns or questions you may have about your issues or the counselling process itself. This is an opportunity for you to figure if this is for you and there is no expectation of a continued commitment at this stage. Once you decide to continue, the therapy could be time-limited (12 sessions for example) or open-ended.
The initial session could be arranged by email or phone. All communications are treated in confidence.
Self-harm
Addiction
Trauma
OCD
Spirituality
Gambling
Relationship issues
Anxiety
Depression
Anger Issues
Bereavement
Borderline Personality Disorder
Abuse (emotional, sexual)
My fee is £50 per session.
I can also offer limited concessions for those who are on a low income.
To begin with, I offer a free 20-minute phone call, with no obligation to continue, to see if I am the right person for you and discuss how our work together might proceed. This can be arranged by email or phone as above.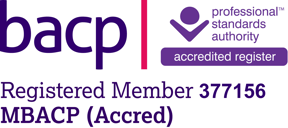 What clients say about me
My sessions with Lixson have been incredibly helpful. His empathic and non-judgemental manner, which I really needed is appreciated. Reliably astute counselling allowed me to get through a critical time. I recommend him
Excellent therapist and person! Lixson was great to work with. I found it easy to open up to and he helped me develop the tools needed to get through a challenging time. Would highly recommend him.
Copyright © Lixson Cyriac Counselling,2021, All rights reserved.
Email: therapy@lixsoncyriaccounselling.com
Ph: 01260541116, 07466418405