Lixson Cyriac
Counselling & Psychotherapy

I am a qualified psychodynamic counsellor and psychotherapist based in London. I was trained in Birkbeck College (University of London) and the University of East London. Since then, I have worked both in private practice and in an esteemed community counselling provider accredited with BACP.
My approach to therapy is psychodynamic rooted in the psychoanalytic tradition. Considering a person's experiences in the past and its possible links to the present difficulties is an important aspect of this way of working. We develop certain coping mechanisms, strategies, patterns of behaviour, and ways of experiencing the world around us as we go along in our life, especially in the early years. A lot of these psychological processes remain unconscious.
Therapy offers a safe space to explore experiences in the past and the present and to recognise the fears, anxieties and mood differences thereof. How we responded to them in the past may no longer be helpful. Therapy provides a non-judgmental and reflective space to carefully think of them.
Apart from my counselling practice, I also have many years of experience in providing pastoral and spiritual care in a variety of settings including hospitals, care-home, schools, rehabilitation of the homeless, etc. Some clients wish to bring issues in this area to therapy and it is helpful to explore them.
I grew up in the southern part of India and completed most of my education there. While in India, I completed a degree in philosophy and theology each and was involved with full-time pastoral work. Then in the UK, I undertook training in psychology and also in counselling and psychotherapy. As an emigrant, I have navigated the ups and downs that come with moving between countries. So it goes without saying that I have a first-hand experience of starting life in a foreign land. Sometimes it is helpful for us to reflect on how such events in life may have shaped our experiences.
Please feel free to telephone or email me to ask any questions or for further information.

Training, qualifications, & Experience
Certificate in Counselling (Birkbeck College, London)
MSc in Psychodynamic Counselling and Psychotherapy (Birkbeck College, London)
Bachelor's Degrees in Philosophy and Theology.
I am an accredited member of the British Association of Counselling and Psychotherapy and work within their Ethical Framework for Good Practice in Counselling and Psychotherapy.
I have spent several years working with a respected counselling foundation accredited with BACP as a counsellor and assessor.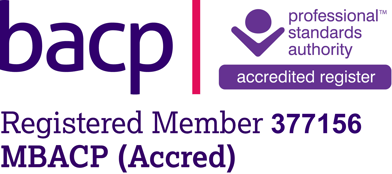 Copyright © Lixson Cyriac Counselling,2021, All rights reserved.
Email: therapy@lixsoncyriaccounselling.com
Ph: 01260541116, 07466418405